Of Counsel
Email: enoonan@pandhlaw.com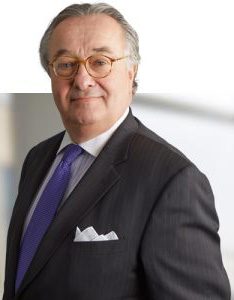 Edward R. Noonan has practiced labor law exclusively for over 40 years. Ed spent the first 9 years of his career at the National Labor Relations Board, first as counsel to a Board Member and then as a field attorney in its Region 5. Ed left the Board to join the firm of Eckert Seamans, LLC where he practiced labor law exclusively on behalf of management for over 35 years
Ed acts as a counselor and a litigator in all areas of labor management relations. In the area of unfair labor practice litigation, Ed has years of experience defending employers before the National Labor Relations Board (NLRB) and courts and in advising employers in avoiding the commission of unfair labor practices.
Ed has advised and represented employers in numerous union organization campaigns and NLRB election proceedings including litigating representation issues before the NLRB, training managers and supervisors on election issues and communications and devising and implementing the employer's pre-election employee communication plan.
In the area of collective bargaining, Ed has advised employers or acted as chief spokesperson in numerous numerous collective bargaining negotiations. He has a wealth of experience in drafting and interpreting the language of collective bargaining agreements and developing strategies to assist companies in attaining their bargaining goals. In the area of contract administration, Ed has represented employers in numerous labor arbitrations. He also trains managers and supervisors on collective bargaining, interpreting collective bargaining agreements and in dealing with a unionized workforce.
Finally, in the area of keeping employers union-free, Ed is experienced and knowledgeable in developing union-avoidance programs and training managers and supervisors in developing and creating a positive employee workplace culture. For over 25 years, he has been responsible for overseeing and implementing the positive employee relations program for the U.S. operations of a large multi-national manufacturer whose plants remain union-free.